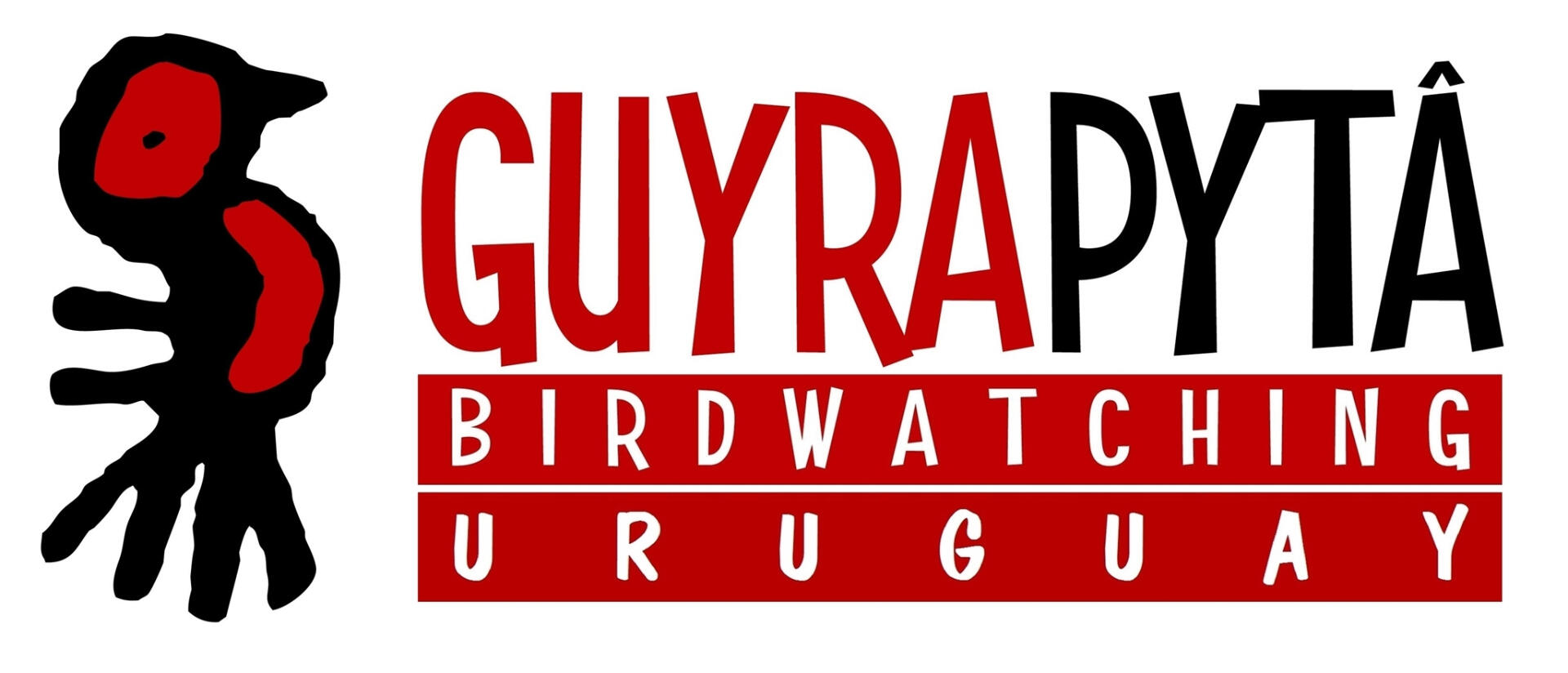 Uruguay, the greatest Pampa's landscapes in the heart of the Gaucho's land
About us
Our company specialises in arranging bird watching tours in Uruguay.

From our base in Uruguay, gateway to the River Plate Basin, we invite you to enjoy your holidays travelling around and observing the most attractive ecosystems (grassland, native forest, wetlands…) and wild birds in the region.
To that end, we have brought together the finest local ornithologists in our team. They will show you areas which, though rich in biodiversity and surprising landscapes, so far have been little explored by bird enthusiasts.

All throughout our work in the field, we promote such values as the respect and recuperation of ecosystems and species, for this reason 1,5% of the total amount of the price of the itineraries is devoted to conservation projects in the visited regions, through the NGO - COENDÚ

If you share that passion with us, please get in touch… And enjoy nature! CONTACT US
.
Thierry, Belgian, living for more than 25 years in the south part of Uruguay, is attracted by beautiful nature, birds and people. Ornithologist and Agronomist, his interest for birds begins early traversing Europe.
Member of Aves Uruguay - an affiliate of BirdLife International - and other local environmentalist NGO, amateur photographer and trilingual, he is involved from years in several research programs and in aquatics birds' neotropical census (ABNC). He is a wetlands fervent defender.
Eclectic in his preference to the birds' world, he is interested by birds' interactions with natural habitat and generally any wildlife expression from natural ecosystems.
.
Adrián has a degree in biological sciences, and worked with the Vertebrate Zoology Department of Uruguay's Universidad de la Republica for fifteen years, as well as being a member of Aves de Uruguay – an affiliate organisation of BirdLife International. He is fully acquainted with the bird life of the region, having taken part in several expeditions and coordinated various research projects in a number of zones of South America's Southern Cone, and also in Oceania, Hawaii and South Africa. His preferences focus chiefly on marshland, coastal and marine birds. He is interested by birds' interactions with natural habitat and generally any wildlife expression from natural ecosystems.
.
From an early age, my parents taught me to love and value every form of life. They awoke in me, by means of tours and beautiful landscapes, a passion for wildlife that persists today. When I was 17 I started birding motivated by birds' conservation issues and a few years later I began my career in Biological Sciences, what led me to research on birds.
Following on from all of this experience, I decided to share my passion for birds as a birding guide, which I have been undertaking for more than 10 years. My goal is to show our amazing native birds in a special way, in which the visitor can be enriched by our culture and traditions, as well as enjoy the most pristine landscapes I fell in love with in my dearest Uruguay.
.
Rafael studied Biological Sciences and has completed a Master´s Degree in Zoology. His love of birds began in University, when he joined the NGO Averaves, a group of ornithology-oriented students. He has taken part in several research projects around the country, mainly working on bird diversity, he loves the outdoors and has many hours of field experience. His background includes carrying out environmental impact assessments for wind farms, research on bird and mammal responses to different land uses, reproductive biology of some native bird species, several wildlife surveys, and even paleontological excavations. Rafa is bilingual and speaks native-level English as a result of having lived in Canada as a child. Today he resides in the city of Colonia del Sacramento in Uruguay.
.
Enric is a Catalan who is deeply passionate about birds. He has been driven by the curiosity he feels for creatures of all kinds ever since he was a child, a trait that led to his career choice: he is a vet. He has gone on birdwatching trips as a tourist on many occasions, taking him to various countries across four continents. Over the last five years, he has frequently travelled around Uruguay and Argentina, and has thus become acquainted with the bird life of the River Plate basin. He also set up this entrepreneurial venture, working in cooperation with professionals and enthusiasts from the region. He is a member of the Catalan ornithology organisation ICO (Institut Català d'Orinitologia) and a partner in Birdlife International.
THE LEGEND OF THE GUYRAPYTÂ
Vermilion Flycatcher (Pyrocephalus rubinus) is called Guyrapytâ in Guarani language which means Bird of fire or red bird... That's obvious!

Native legends talk about the Bird of Fire as the heart of a brave local native warrior living in the patches of Pampa's forest, taking care of the wildlife, the land and the freedom of his people. For that reason, this bird is a symbol which embodies values of freedom, respect and protection.

Vermilion Flycatcher was chosen as name and logo of our bird watching company since the beginning.

We specially love this bird!